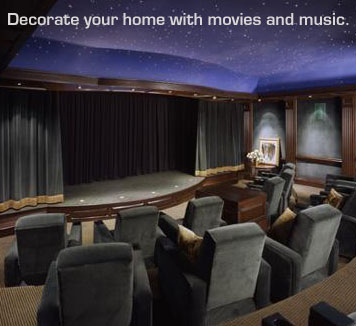 Imagine your 7-year-old selects a DVD and turns on your home theater system… Individually pre-set speaker levels appease each family member…

Illuminated touch screens offer entertainment, lighting and temperature preferences in every room of your home... Underwater lights go on as you step into your pool at night …

AVI technology is intelligent, beautifully designed & incredibly easy to use:


Home theater
Multi-room audio/video
Home automation control
Security and surveillance systems
Computer networks
Lighting control
AVI has been creating all of the above for discerning Indianapolis area homes since 1986. We listen to what you want to create. Then we get to work, designing, selling and installing completely specialized, extremely easy to use custom environments.